Welcome To Partners in Health & Wellness!
Conveniently Located Chiropractor in the heart of Chapel Hill, NC!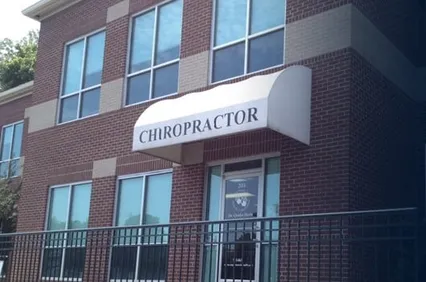 At Partners in Health & Wellness we are dedicated to helping you achieve your health goals to improve your quality and quantity of life!
A Doctor Who Cares
At Partners in Health & Wellness, we offer advanced chiropractic care for several different types of severe pain including lower back pain, headaches, neck pain, burning between the shoulder blades, sciatica, and shoulder pain. No matter if these injuries were a result of a car accident, injury on the job, or have been lingering for many years, we offer a solution of gentle intervention by an experienced chiropractor to keep them from becoming worse. Following treatment for your pain, we will then equip you with exercises that you can do at home to help prevent future occurrences. We know that there are many options for low back pain treatment so we thank you for your time and consideration of our practice for your healthcare needs. Enjoy Life, Feel Good Again!
Quality and Affordable Care in Chapel Hill, NC
We have carefully developed a staff that genuinely cares and listens to the patient. You will receive a complete and thorough consultation, health history, orthopedic and neurological exam, and x-rays if necessary. We also offer foot analysis that will help to identify potential problems with your gait or walking pattern. Then Dr. Hecht will give you an easy to understand report of those findings and a recommendation of care that will quickly and affordably allow you to resume your normal activities. We offer affordable cash plans for patients whom do not have insurance. Stop letting back pain, headaches, or sciatica slow you down, call us today!
What Do We Treat
Lower back pain, sacral pain, sciatica, leg pain, foot/ankle pain, neck pain, headaches, migraines, sports injuries, injuries from car accidents, and accidents at work. In addition to pain relief, we will also help by providing you with posture exercises to strengthen your core muscles and help prevent future episodes. Further, we offer onsite personal training services to help transition you back into a better exercise plan.
Promptness in Service
When you call our office, we will do our best to have you seen the same day. No more waiting in a reception room for hours. We recognize that your time is valuable, so we stay on time with your appointments. We also offer hours before and after the normal 9-5 schedule to bring you the most convenience. With our office opening at 7:00 am, we allow commuters to get to work without having to take time off. Also, we reserve two appointments everyday for new patients. This allows us to be able to start returning you to your pain-free lifestyle without having to wait several days for an appointment.
We specialize in methods, which can boost your natural recovery including:
Chiropractic
Acupuncture
Massage
Personal Training
Spinal Rehabilitation
Custom Orthotics
Nutrition

Let us help you design a plan around your schedule to alleviate your lower back pain, neck pain, sciatica, headaches, or TMJ issues!